Top Online Poker Sites and Apps
BestAppBet - The Hub for US Online Poker Sites and Apps
Online poker has been in the US for many years now, and as it is considered a game of skill, many Americans have been playing for years both online and live, practicing skills, perfecting a hobby, and some even becoming full-time, professional poker players.  Playing poker online in the USA has been illegal for many years now, since banned in 2006 from the US through the Unlawful Internet Gambling Enforcement Act (UIGEA).  However as many see poker as a game of skill (some even view it as a sport), many Americans continued to play online poker for many years on play-for-fun, social and poker sweepstakes. 
Real-money online poker came back into the fold in 2018, and was made legal in several states as part of their online-gambling legal bill.  Although not at the pace and popularity of online casino and sports-betting, but online poker is also rapidly gaining turf and when it comes to the USA, online poker is certainly on the up, so watch this space!
Currently there are four states that have already legalized online poker: Nevada, New Jersey, Delaware and Pennsylvania, with West Virginia and others already in advanced stages of the process of legalizing online poker also.       
When there's real money on the table, poker takes another dimension, and given the US states with legal poker allow poker players to play with real money, the entire game is going through a transformation.  When there's real reward, poker is just a social, casual-entertainment event, or no more than a hobby.  But when there's money at stake, it becomes a highly competitive, strategic battle combining skill, instinct and luck. 
Even the world's top poker pros say that they keep learning and working on their strategy every day.  And once you start playing, you will quickly get submerged into the excitement and mental challenge of real-money poker.  As they say about poker, it takes minutes to learn the game, but a lifetime to master it.
The game of poker has many variations, when it comes to online poker (and probably offline as well) No Limit Texas Hold 'em is the biggest real-money poker game, with over 80% of the online poker action.  Omaha mostly takes the rest of the online poker share, with Pot Limit Omaha and other variations increasing in popularity.  And some niche variations such as Stud and Draw Poker are also available on some online poker sites and apps.
There are a few main ways to play poker online through a legal poker website or poker mobile app: Cash Games, which is the traditional and most common way to play poker.  Where you receive chips which have a monetary value.  You can then browse different tables through your poker website and poker mobile app, and join a table for a game against other players that are also online.
Poker Tournaments, will let you buy into the tournament for a pile of chips at a certain value.  The tournament then takes place until one player wins all the chips from the other participants.  The first prize usually goes to the last player remaining, with some of the pot money also awarded to runner ups.  And Sit N' Goes (SNGs), which are fixed-sized tournament games that start once the seats are full.
And, in legal US online poker sites and apps there are plenty of different ways and offers to play poker online, with different stakes, blinds, buy-ins, tournament structures and more.
Liquidity is another very important factor in online poker, whereas the more players you have logged in and available to play at a given time, the more tables and tournaments the poker app or website will have on offer.  As poker is a community game, more players also means larger pots and prize pools.  This is another thing that makes the legal online poker in the US so exciting – there is an interstate poker setup in place, which allows players from New Jersey, Nevada and Delaware to play against each other on the same poker rooms and tournaments.  And as more states are about to legalize online poker and bring more players, online poker in the US can be huge.
So whether you are an experienced poker player that is now looking to bring your game online, a novice poker player that just wants to start small and build their skills, or a total rookie that now wants to learn and play poker.  Visit the BestAppBet extensive reviews of online poker websites and mobile poker apps, to choose the best online poker room for you.
Choosing The Best Online Poker App and Website
Before joining a table and playing against players from different places, you will need to choose the poker app or website that is best for you.  There are many factors to consider when selecting your poker mobile app or website, such as which bonuses and promotions will you be getting, the different tournaments and tables on offer, game variations, features, user interface and much more.  
At BestAppBet we have poker players, techies and other online-gambling enthusiasts that all go into the online poker websites, or download the mobile poker apps; play, experience and examine it closely and present their findings, which you can read in our BestAppBet reviews and also compare between the different online poker options.
There are several things to look for in an online poker site or app (for the full, detailed review you can read the BestAppBet online poker reviews):
About the Poker Brand: Every legal online-poker room in the US needs to operate under the license of a land-based casino. Most online poker brands also formed partnerships with global online-poker operators and gaming technology companies.  This means, that you are spoiled for choice when it comes to the online poker brands in the marketplace. 
In the BestAppBet review you will find all the info you need about the license, ownership, when the online poker site or app were launched, the technology it uses, etc.
Bonuses and Free Cash: Legal online rooms in the US offer great bonuses and incentives for their customers to come play. This includes No Deposit Bonuses, where some poker sites and apps offer you free cash just to register and try out their real-money games.  There are also welcome bonuses where the online poker room will match your deposits, and thus add to your account literally hundreds of dollars in bonuses.  There are free poker tournament entries and free roles daily, where you can join for free a tournament with guaranteed prizes.  And there are of course reload bonuses and one-off promotions you should not miss.
BestAppBet provides a review of all the available bonuses and promotions on each poker app and website, as well as the terms for wagering, converting the bonuses to real money, timelines for using the bonus, eligibility, etc.
Promotion and Rewards: Online poker rooms offer great reward programs that enable you to earn loyalty points for your deposits and poker games you play on the site. These reward plans are designed to give you benefits and the more you play, the more stuff you get.  Reward loyalty points can be used to buy chips for games or entry fees to tournaments, you can also use reward points to buy cool merchandise from the online poker store, or the casino that owns it.  And as some of these online poker websites and mobile apps are operated by land-based casinos and poker rooms, their reward loyalty points also enable you to spend money in their land-based casino, buy food and drinks and even upgrade rooms at their hotels and resorts!
BestAppBet makes sure that you don't miss on anything these great reward-plans have to offer, and our reviews will go over reward system, criteria for earning loyalty points, the different VIP tiers, how to redeem points, where you can use them and more.
Mobile Poker Apps: Many of the online poker operators in the US also provide mobile poker apps, which you can download and install on your iPhone or Android device, and also play poker on the go.  These apps provide a different experience to the online poker websites, and BestAppBet will install and review every poker mobile app and review its user interface, design, features, which poker games are offered compared to the website, special app features and promotions, and more.
Deposit and Withdrawal Methods: Legal online poker websites and mobile apps in the US offer a wide array of payment solutions. You can choose how you would like to deposit money into your account, as well as withdraw your winnings.  You can use a credit card, bank transfer, pay cash the casino cage, or choose from the many safe and secure online payment options that are available.  BestAppBet reviews give an overview of all of the payment methods used on each poker site or app including fees, wait times and more. 
Customer Service and Support: Customer support and customer service are some of the most important factors in online poker, especially with money at stake and games on the go, you sometimes need answers and assistance to be not only professional and accurate, but also fast. The BestAppBet team will provide in the review all the support channels available (email, phone, online form, etc.), and the contact information for each.  Also, we contact the customer-service teams with different questions throughout different channels at different times, and also tell you about the responsiveness, professionalism, etc. 
Customer (and our) Ratings: After reading all the detailed review, you probably want to know the bottom line, and how BestAppBet itself rates the site. We also provide our teams personal opinions and experiences, in addition to a summary of the pros, cons and our ideas and suggestions for improving the specific poker website or poker mobile app.  The BestAppBet team also posts (anonymously of course) ratings, reviews and comments received from customers like you.  So we would of course love to hear from you also!
PartyPoker is one of the most recognized online poker brands in the world, and is an online poker pioneer.  Every day, thousands of players around the world log in and play at the PartyPoker tables either via the website or on the PartyPoker app.  Visit the US PartyPoker website or download the app, for the most impressive selection of games, tournaments, tables and prizes. Play no-limit Hold'em, Pot-limit Omaha, Hi-Lo, 7-Card Stud and more.  Try PartyPoker now with a $25 sign-up bonus.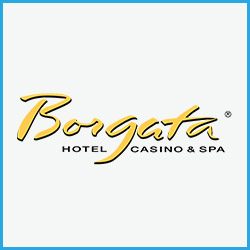 Borgata Casino and Poker Room brings its astounding reputation of quality, customer service and amazing prizes and games the online space.  Visit the Borgata website or download the Borgata app to enjoy casino, sportsbook, and amazing poker games, tournaments and prizes.  Borgata has a daily buy-in guarantee of $10,000, daily freerolls, and is part of the PartyPoker US Network that enables you to play against thousands of players from other sites and states.  Register now on the Borgata Poker website or Borgata mobile app, and get a $20 sign-up bonus with no deposit needed.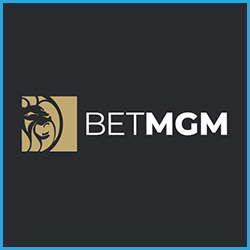 MGM International, one of the largest, most recognized gambling brands in the world, now bring you the BetMGM online poker.  An amazing website as well as mobile app let you learn the game by joining the poker school, or work and prefect your game strategies of you are a veteran poker player.  There is also a huge selection of poker games, tournaments and tables, and you can have access to sports betting, and hundreds of slots, table games and live-dealer games, all whilst playing a hand of poker.  Try BetMGM Poker with a $25 sign up bonus now.
SPORT BETTING APPS
Sports betting has always been an exciting way for fans to buy into the sport, in a way participate and add another dimension of thrill and excitement to the competition, match or any sporting event. With the evolution of remote betting first to phone, and later on to online betting, remote sports-betting not only became available to a wider audience, but also added a whole new level of excitement and magic to sports betting. Today's mobile sports betting apps, which are readily available on both Android and Apple, are on the front line of technology, and alongside an exceptional slick and user friendly interface, opens to sports betting punters an entire universe of sports events, odds, games and features such as live streaming and in-play betting. Are you into NFL? Are you an NBA fan? Maybe your thing is baseball so you would like to bet on MLB? Or perhaps you are into world sports and want some European Premier Soccer betting? The mobile sports betting apps bring all of this amazing action to your mobile device, so you can bet on what you want, from wherever you are, at any time you choose to.
CASINO APPS
Are you a casino player? Did you always love casino, the atmosphere, the thrill and excitement, and most importantly the dream and sometimes reality of big winnings? You no longer need to wait for your next trip to Vegas, or wherever it is you are planning to go to a casino. Mobile and remote casino gambling has now entered to US, and it is here to stay. Already live in New Jersey, and closely followed by other states, Americans can now join the fun, download a casino mobile app from one of the top, legal and certified US casinos, and have all the magic of casino from their mobile device. Are you a BlackJack player? Or maybe you are into Roulette? Maybe Baccarat or Craps are your game, or are you a fan of slots? Whichever game is for you, you will find it on the mobile casino apps that are now becoming legal and regulated across states, and enable you to have your own private casino on your mobile device. It is legal, it is exciting, and it is magic.
SLOTS APPS
For many, slot machines are the most thrilling part of the casino. The lights, animation, sounds and action take you into another dream world, where you can win huge prizes, jackpots, bonus rounds and what not. The Mobile slot apps that are now available in the US provide the world's premier slots, all made regulated and fully compliant with the US regulations and laws. So you can safely and securely download the slots mobile app to your mobile device (where it is legal to do so), and have the most amazing slot game experience coming to life on your mobile phone. Are you into progressive slots where you get a chance at winning an amazing jackpot, or perhaps you are into an animated video slot that has branded content with your favourite movie, TV or music stars? All of these amazing titles are just a swipe away, all available on your mobile phone by downloading the mobile slot game app.     
POKER APPS
A lot has changed since the first games of poker were played along the Mississippi River in the 1800s, with Poker becoming a worldwide phenomenon, crossing the boundaries of a card game and considered by many a sport, with tournaments, leagues and champions. Being a game with friends or a professional tournament, the online revolution turned poker to be a game that is played and followed by billions all over the world. And then the latest stage of the poker uprising which is the mobile poker apps, which enable you to access any kind of level, tournament and game from your mobile phone, no matter where you are in the world, and what time it is, you can join in the poker fun and excitement and play against other poker enthusiasts like you around the globe. Poker is now coming home again, and becoming legal to play remotely state after state in the USA also. So now Americans can already download a safe and legal mobile.